CORPORATE FASHION - extra personalized.
1 Select product
Order your creation and get your own work within a few days.
2 Choose motive
Change personalization details such as size, color and text.
3 Design
Select an embroidery or print motive and place it on the article.
4 Order
Select a product and specify color, size and quantity.

Individual solutions for our clients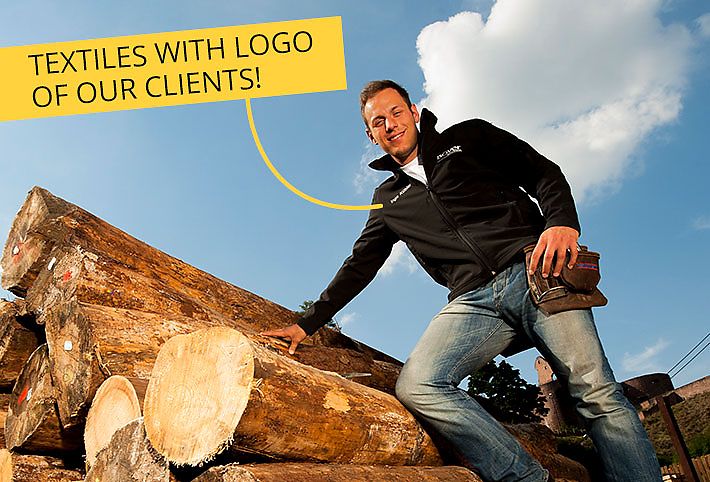 For our clients we offer the option to order clothing with their own logo.
Versatile
Additional personalizations such as adding of names, actions or events are possible - already from one piece on!
Affordable initial setup
Ask for the logo of your clients and let create a printable file for 50 € and a scalable embroidery file for 75 €. It can be placed and ordered on almost all textiles.
Simple
Every client and their staff can order them self at anytime. No bulk orders - just one piece on demand!